First project delivered with Millennial Esports support for IDEAS+CARS
Esports broadcast quality at level of traditional sport
Showcase for future content direction for Millennial Esports
LONDON, UK (Tuesday, August 15, 2016): Esports racing reached a new level of professionalism on Sunday with the first-ever live Esports stream promoted by Millennial Esports through IDEAS+CARS
Held in partnership with Silverstone Circuits, The Wing pit garages were used to provide the backdrop for this breakthrough event.
Professionals from traditional sports broadcasting and Esports came together to showcase the direction of future content in this fast growing space. Streamed via McLaren's YouTube and Facebook channels, the event formed part of the qualifying process for the World's Fastest Gamer competition.
Rudy van Buren proved to be the winner of the first of four rounds hosted at the home of British Motorsport, which featured significant support from McLaren on their social media channels and with the decorating of the temporary studios with a McLaren road car and current Formula 1 machine.
Millennial Esports CEO Alex Ingelman believes this is just the starting point for the next phase of esports racing content.
"Millennial Esports want to professionalise the esports racing scene to provide a more structured platform for brands to come into this space," Ingelman said.
"This stream, and the next three over the next three weeks, will start to do that. I'd like to thank the teams from Silverstone and McLaren on behalf of our group for their support and vision in this space."
Presenters Ben Constanduros and Matthew Trivett are from the worlds of motorsports and Esports respectively but came together for this broadcast and see that it is genre defining.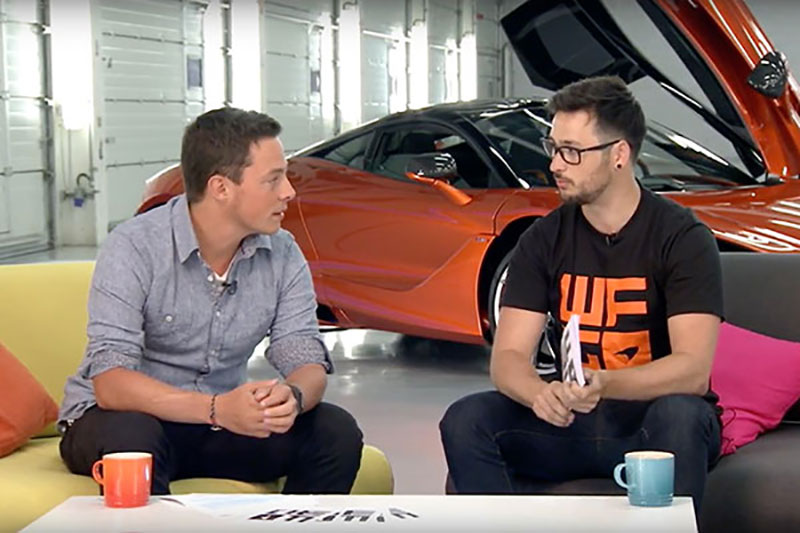 The experienced Constanduros has worked on broadcasts for major championships including Formula 1, FIA World Touring Car Championship, FIA World Endurance Championship, DTM  and key events including the Goodwood Festival of Speed and the "Race of Champions".
"I was thrilled to be a part of the production because it not only raised the bar for Esports racing but the quality of the stream was as good as its real life counterparts," Constanduros said.
Esports-caster Trivett believes the crossover between real sports and Esports is a rapidly growing opportunity.
"The unique thing about racing Esports is the skills required to race RFactor2 can easily transfer across to the real thing. That is not always the case with other genres," Trivett said.
"The gaming industry is huge and growing fast but I'm really pleased to be a part of this production with Millennial Esports and IDEAS+CARS as this competition – and the quality of the production that is being used to showcase the races – can also excite the mainstream audience as well."
The next round of McLaren's World's Fastest Gamer will be held next Sunday at 8:30pm (UK time) and will again be shown live at http://facebook.com/mclaren_racing, https://www.youtube.com/mclaren as well as in conjunction with GiveMeSport at https://www.facebook.com/GiveMeSport/