London, November 21, 2017: Rudy van Buren, a 25-year-old sales manager from Lelystad in the Netherlands, has beaten more than 30,000 contestants to be crowned the World's Fastest Gamer – the McLaren Formula 1 team's ground-breaking esports competition that aims to find the best virtual racing driver on the planet.
In the final round of the contest, an exacting four-hour assessment using McLaren's state-of-the-art Formula 1 simulator, van Buren beat countryman Freek Schothorst, a 20-year-old science, business and innovation student from Amsterdam.
Van Buren now claims the greatest job in esports – becoming one of the F1 team's official simulator drivers for the 2018 season.
Van Buren began racing karts aged eight, ultimately winning the Dutch Karting Championship in 2003. However, like many budding talents, he was forced to quit at the age of 16 due to lacking the financial backing needed to progress further.
However, World's Fastest Gamer, which identifies racing talent through esports, has given van Buren a second chance at his motorsports career.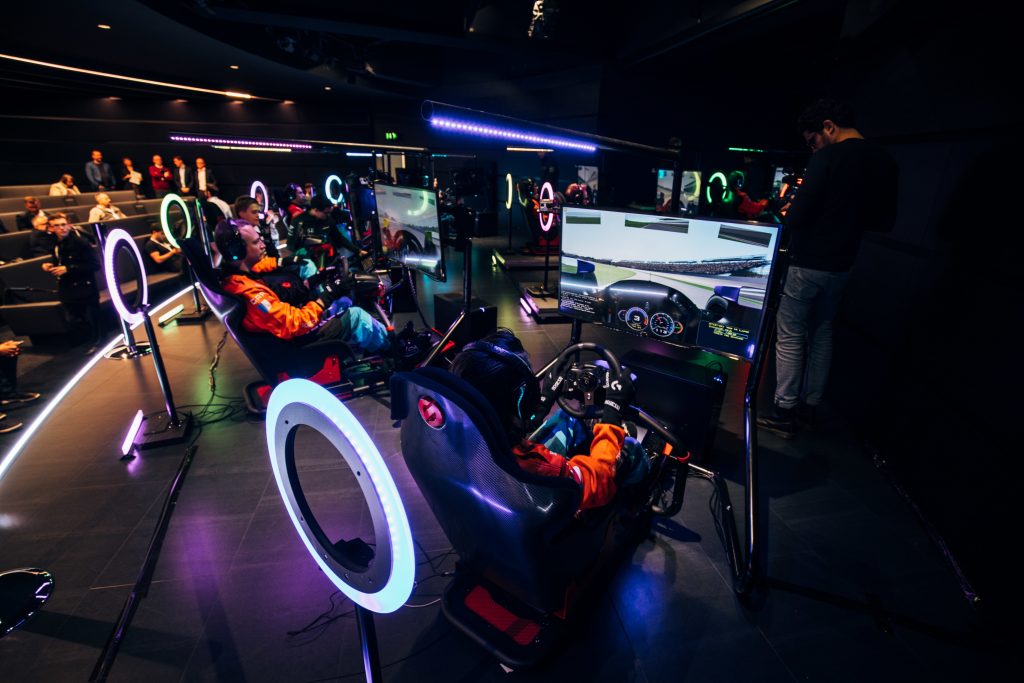 On quitting racing, van Buren said:
"You search for a replacement because you've still got that racing feeling inside you. You want to go on but there's no option or route available. That burn inside to win, doing a lap quicker and quicker, lap after lap, it's a feeling that you can't express. Every boy that starts karting dreams about F1, and at a certain point that dream just vanishes. Now by winning World's Fastest Gamer, I can relive that dream."
On winning World's Fastest Gamer, van Buren said:
"This has been the most incredible experience and words can't describe how I feel right now. To think that I came to the McLaren Technology Centre for the very first time last week but am leaving here today as McLaren's newest employee is mind blowing.
"I can't thank everyone enough for giving me this amazing opportunity; just being here, meeting the team and competing with some amazing people has been an unforgettable experience. It really has been the toughest job interview I've ever faced, but with such an incredible reward at the end of it. Now I can't wait to get started!"
Zak Brown
McLaren Technology Group Executive Director:
"First, my congratulations to Rudy – he really showed the mettle, determination and ability to succeed. This was an outstandingly tough contest, one where we went to great lengths to stretch our contestants beyond their limits, and he'll be a real asset to the organisation as we develop and refine our 2018 car throughout the next season."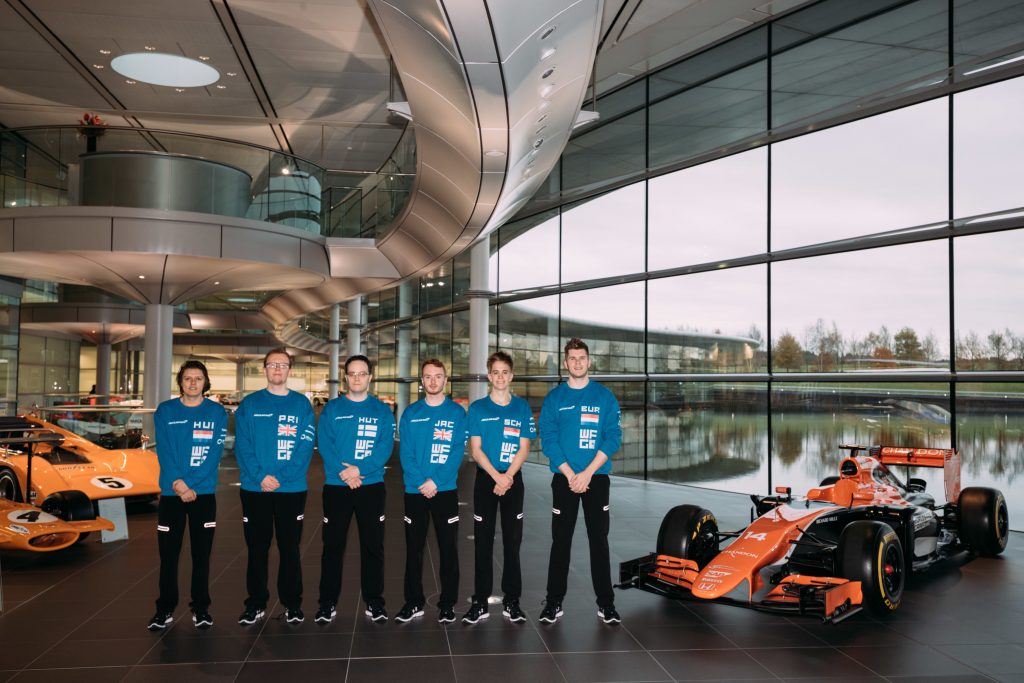 WORLD'S FASTEST GAMER
The World Fastest Gamer competition, which began in May 2017, saw gamers from around the world compete for a coveted position in this month's gruelling finals. After numerous heats across a variety of different games and platforms, 12 grand finalists were invited to McLaren's Woking headquarters to go head-to-head in one last week of testing.
Finals Week included rigorous tests around some of the racetracks where McLaren has enjoyed its most legendary days of competition, including the world-famous Indianapolis Motor Speedway, home of the Indy 500; Japan's Suzuka Circuit; Brazilian Grand Prix venue, Interlagos; and the world's most famous 24-hour race, Le Mans, where finalists were tested over a full day-long race distance.
After the 12 contestants were whittled down from six to three, and then finally two, van Buren went up against Schothorst in the ultimate test – an extensive evaluation behind the wheel of McLaren's hyper-accurate racing simulator, the exact same kit that's used by the actual F1 drivers to develop their cars ahead of each grand prix.
To triumph, van Buren not only needed to demonstrate the speed and agility required by all top racing drivers, but also the engineering know-how and mental and physical ability required to develop, refine and engineer an F1 car for the team's two race drivers, double world champion Fernando Alonso and Stoffel Vandoorne.
World's Fastest Gamer is a partnership between global sports and technology brand McLaren and the founder of virtual motorsport's GT Academy, Darren Cox, in collaboration with founding partner Logitech G, a global leader in gaming gear, and two further partners – sports media platform GiveMeSport and esport racing innovator Sparco.
The winner was announced live on GiveMeSport this evening. For more information visit mclaren.com/wfg or via social media at WFG Twitter, McLaren Twitter, Facebook, Instagram, YouTube or search using #WFGFinals.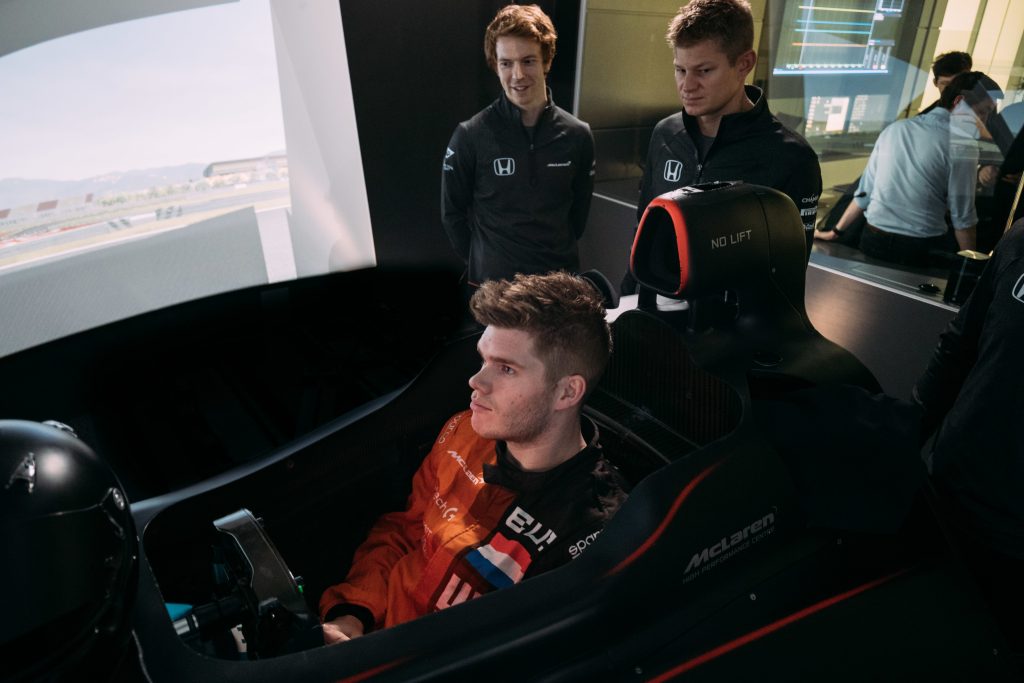 Alex Igelman, CEO, Millennial Esports:
"Watching the story of World's Fastest Gamer unfold over the last two weeks has been enthralling. This is the first step of Millennial Esports creating top quality content around esports properties.
"Once again Millennial Esports are leading the charge in esports and I congratulate the team at McLaren and our people at IDEAS+CARS for pushing the boundaries in the motorsport world."
Darren Cox: Founder of IDEAS+CARS and CMO Millennial Esports:
"Rudy is a worthy winner and his story of being lost to racing, then rediscovering his passion though gaming and having his talent recognised by an F1 team is almost a fairytale.
"World's Fastest Gamer has established itself as the new reference for esports racing, and McLaren has grabbed a huge first-mover advantage amongst the F1 teams.
"The hidden story though is the impact that this process will have on the lives of all the participants. I can't wait for season two, which will be even more fiercely contested now that everyone knows how seriously McLaren are taking this."
Jae Chaflin, Founder, GiveMeSport:
"We are so proud to be part of World's Fastest Gamer. The partnership has been really exciting to work on and allowed us to be innovative in new ways. We wish Rudy all the best in his new role."
Ben Payne, Director of esports at McLaren:
"World's Fastest Gamer has been an outstanding success for McLaren, and stands as a real demonstration of just how powerful and pervasive esports has become. With more than 10 million people viewing the competition, we've demonstrated the real value of esports within F1.
"The competition has inspired everyone at McLaren to work even harder next year to ensure that this competition becomes bigger and better. We are already working to consolidate and improve World's Fastest Gamer's position as the pre-eminent virtual racing competition in the world."
Ujesh Desai, VP and General Manager of Logitech Gaming:
"Congrats to all the talented contestants who participated in World's Fastest Gamer, and especially Rudy. Rudy's skills as the best virtual racer in the world will be invaluable in helping Logitech G improve our next generation racing wheels. We look forward to working with him."
Claudio Pastoris, CEO of Sparco:
"This outstanding initiative has given the racing world a unique insight into the sim world. As a worldwide leader in safety and racing equipment, Sparco is committed to working with pro gamers to help them maximise their ergonomic performance and compete at the optimum level. I would like to thank McLaren for this amazing experience and I looking forward to the next chapter together."